Mazda rafle les honneurs avec le Guide de l'auto 2016!
September 09 2015,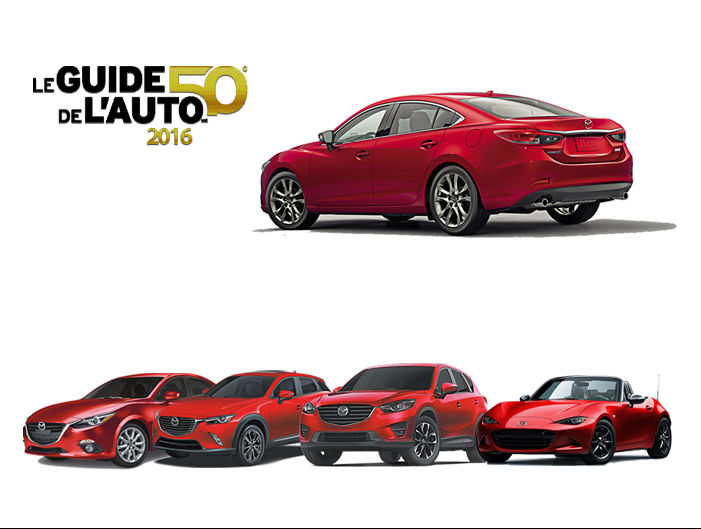 We are pleased (but not surprised) to learn the praise awarded to our Mazda products by the Car Guide team. Indeed, our vehicles are crowned no less than seven times!
2016 Mazda3: "Best buy compact cars"
2016 Mazda6: "Best Buy midsize sedan"
2016 Mazda CX-3: "Best Buy subcompact SUV" and "Best New Utility of the Year"
2016 Mazda CX-5: "Best Buy compact SUV under $ 40,000"
2016 Mazda MX-5: "Best new car of the year"
To see all these references, no wonder the Mazda range is the preferred Québec!