Mazda shows two specials MX-5 at the SEMA Show
November 03 2015,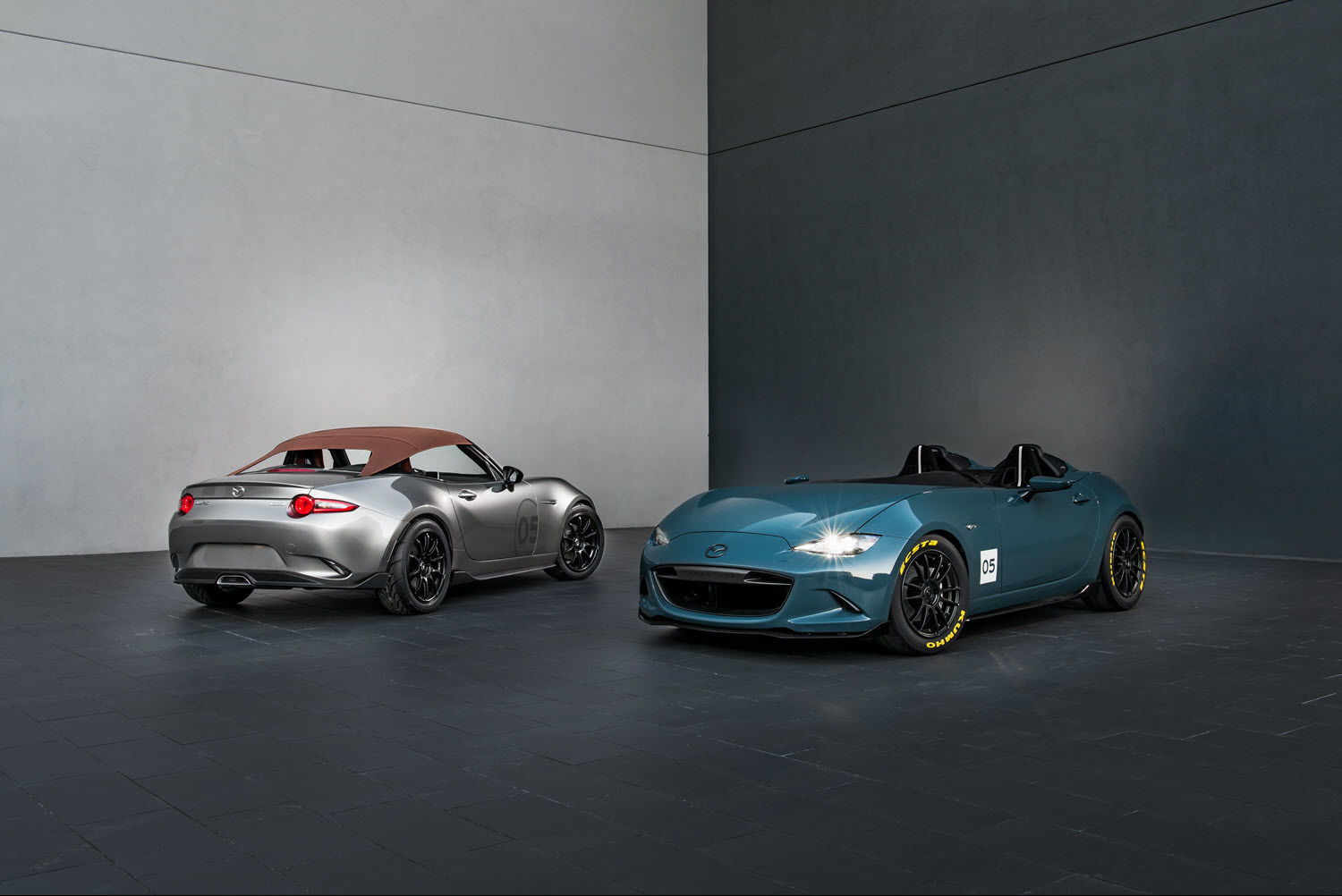 Again this year, Mazda surprises us with vehicles presented at the SEMA Show! Here is the MX-5 Speedster and the MX-5 Spyder.

The Spyder look a bit retro, has a tinted brown roof, an wear an aerodynamic kit, 17-inch wheels and the addition of carbon fiber pieces.
As for the blue speedster, it has no roof or windshield, has adjustable dampers, 16-inch rims and a very special center exhaust. To top it all, the interior is covered with Alcantara.
Pretty isn't it?