The Mazda 787B Visit LeMans 20 years later
July 27 2011,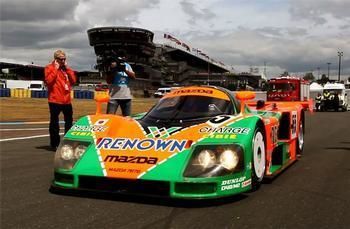 In 1991, the Mazda 787B made history at the 24 Hours of Le Mans by becoming the first Japanese-built machine to win.
Of course, Mazda had the cameras rolling to document the event, and has published several videos of the 787B at Circuit de la Sarthe. Our favorite is a lap with Jonny Herbert behind the wheel, the man who crossed the checkered flag before anyone else in this very car 20 years ago. You can also watch Patrick Dempsey talk about and drive the car, as well as see an overview of the car's 20th anniversary celebration.